Fast and effective drilling in tough materials such as concrete, stone, and block requires the use of the best masonry drill bits. The masonry drill bit looks like a twist drill bit, but it additionally has an insert usually made of brazed into the steel tungsten carbide. The insert provides the cutting edges and makes it robust, reliable and long-lasting (wiki).
Masonry bits are used with an SDS or hammer drill (here is our comparison). The hammering helps to break up the masonry at the drill bit tip. Rotating moves the cutting edges with every hammer blow and carries away the dust. The bits are commonly available in diameters up to 5/8″, for larger diameters diamond core bits are more convenient. Masonry bits up to 40″ long can be used with hand-portable power tools, and are very effective for installing wiring and plumbing in existing buildings.
Table of contents

Product
Description

DEWALT DW5207 7-Piece percussion best masonry drill bit Set

3/16-inch by 3, 1/4-inch by 4, 5/16-inch by 6, 3/8-inch by 6, 1/2-inch by 6 and two 1/4-inch by 6s.

Our rating:


OUR CHOICE

Dewalt percussion masonry drill bits have rock carbide tip, four-flute design, and three flats on a shank. The shank is well designed and seats in the chuck nicely.

They are great for drilling holes in brick, block, concrete, and masonry. Dewalt drill bits also work very well in porcelain and ceramic tile, clay pots, cinder block, brick, and cement.

Pros

Dewalts have an excellent reputation for quality and durability. It drills into the brick with a lot less effort than the cheap variety thus saving you time and effort.

Cheaper masonry drills often ending up with the hole too big or too small, because the tips don't last and they also bend in a tougher material. Dewalts are precise and long-lasting. It is nice to have them in the toolbox and know that you can count on them when I need them.

Cons

The packaging in a solid plastic or metal case would be better. Small diameter bits might bend under HEAVY load, be accurate with them.

Tips

Walls sometimes are steel-reinforced. If you drill into and hit metal your drill bit is likely to get super hot and not make any impact on the metal. Pull out the drill bit a few times during the drilling to see how it goes.

Keep the drill speed down, drill a pilot hole and use a hammer action. Job done.

DEWALT DW5204 4-Piece percussion best masonry drill bit set

Our rating:


DeWalt DT6952-QZ Stone Drill Cylindrical  – 5 Pieces best masonry drill bits set in plastic case

Sizes: 4mm, 5mm, 6mm, 8mm, and 10mm.

Our rating:


Best masonry drill bits from Bosch – HCBG800 Blue Granite 8-Piece

3/16″, 2*1/4″, 5/16″, 2*3/8″, 1/2″, 5/8″

Our rating:


Bosh hammer drill bits have milled u-flute with deep-cut spiral for fast dust removal. The carbide tip is diamond-ground for precise starts in tile and hard stone. 'On-center' diamond tip grinding helps to fast start and drilling.  The head is pretty robust and has long service life. Fits all brands for impact drills.

Use the drill bits for masonry concrete, limestone, natural and artificial stone, but bear in mind that these bits are comparatively short.

Bosch jigsaws are the best, but masonry drill bits are not so impressing. There's nothing really "amazing" about the kit, these sets are just as good and worth the money.

The case (comes with HCBG700 set) is OK, not great. It is about 1.75″ longer than the longest blade, ok, but put some dividers in so we can store other items without getting cut or scratched. Finally, the closures are too tight, when opened everything jumps and flies around another annoyance.

Bosch HCBG700 7-Piece Blue Granite Hammer best masonry drill bits set

Our rating:


Bosch X-line

Comes with 7 TC masonry drill bits.

Our rating:


 Bosch X-line 100-piece drill and screwdriver bit set is the best masonry drill bits kit for any home DIYer. Works well, and comes with a nice case for it. Perfect for DIY.

Includes: 18 HSS-TiN metal drill bits, diameter 1-10 mm, 7 TC masonry drill bits, diameter 3-8 mm, 7 wood drill bits, diameter 3-10 mm; 3 spade bits, Titanium, diameter 16/22/32 mm, 4 depth stops, diameter 3/5/8/10 mm, 40 screwdriver bits, L = 25 mm, PH 0/0/1/1/2/2/2/3/3/3, PZ 0/0/1/1/2/2/2/3/3/3, SL 4/4/6/6/7/7, HEX 3/4/5/6, T 10/10/15/15/20/20/25/25/30/40, 8 nutsetters, 5/6/7/8/9/10/11/13 mm, 4 HCS holesaws, diameter 32/38/45/54 mm, Hand screwdriver (forward/reverse), Diameter gauge, Torch, Countersink bit, Spirit level; Allen key, Magnetic universal holder, Adapter for nutsetters, Adapter for hole saw.

Makita 9 Piece – 3-in-1 best masonry drill bit set for drills – precise drilling for masonry-concrete, wood & metal – tungsten carbide, brad point & HSS-Tin bits

Check Price and Availability
3 units of 3/16″, 1/4″, 5/16″ lengths for metal + 3 units of 3/16″, 1/4″, 5/16″ lengths for concrete/brick + 3 units of 3/16″, 1/4″, 5/16″ lengths for wood

Our rating:


Makita are standard type masonry bits with carbide insert. It is the best masonry drill bits set for DIYer, work pretty fine and hardly show any wear even after drilling half a hundred holes in reinforced concrete.

Work well if you don't push too hard and add water to cool after long periods of drilling. These bits will do cinder block and light concrete work just fine, but they do however have their limitations.

Sealey S01041 best masonry drill bits set ( 5-Piece) by Sealey

Our rating:


These are more expensive than many drill bits on the market. However, the bits make work of drilling much easier. Sealeys go through the same bricks like a knife through butter, make a clean hole, and they seem incredibly resilient. The shank also features a special flute design for fast and effective waste removal.
Best Masonry Drill Bits for SDS Drill
Product
Description

DEWALT DW5470 5-Piece Rock Carbide SDS best masonry drill bits set

3/16-x-6-1/2-, 1/4-x-4-, 1/4-x-6-, 3/8-x-6-, and 1/2-x-6-inch bits. Bit lengths include 3/16-by-6-1/2 inch, 1/4-by-4 inch, 1/4-by-6 inch, 3/8-by-6 inch, and 1/2-by-6 inch (diameter x length)

Our rating:


DEWALT DW5470 have rock carbide tip and four-flute design. Used for drilling holes in brick, block, concrete, and masonry

Dewalts also work very well in porcelain and ceramic tile, clay pots, cinder block, brick, and cement.

If you have tried crappy cheap masonry drills before, you know, that ending up with the hole is always too big or too small. That is because of the low-quality tips, they don't last and they also bend in a tougher material.

DeWalt products have the best masonry drill bits, the manufacturer has an excellent, well-deserved reputation for quality and durability. The bits drill into the brick with a lot less effort than the cheap variety thus saving you time and effort. Well worth the money like most of Dewalt products.

Bosch HCST006 SDS-plus best masonry drill bits set, Chisels and Carbide, 6-piece

5/32 In. x 4 In. x 6 In., 3/16 In. x 4 In. x 6 In., 1/4 In. x 2 In. x 4 In., 3/8 In. x 4 In. x 6 In., one flat chisel and one point chisel

Our rating:


Bosh SDS have milled u-flute with a deep-cut spiral for fast dust removal. They have a robust head for long service life and impact applications. Diamond-ground carbide tip is great for precise starts in tile and hard stone. Perfect 'on-center' diamond tip grinding makes fast starts and effective drilling.

Bosh bits work great, running out of things to use them on. Their bits and chisels are high-quality. Conveniently packaged set works well in Bosch Rotary Hammer, Fits in the Rotary Hammer Case.

Before purchasing make sure you read the description for measurements. They are smaller than the picture depicts.

Bosch HCK005 5-Piece S4L SDS best masonry drill bits set for rotary hammer

HC2010 (3/16″ X 2″ X 4), HC2040 (1/4″ X 2″ X 4″), HC2041 (1/4″ X 4″ X 6″), HC2061 (3/8″ X 4″ X 6′) and HC2081 (1/2″ X 4″ X 6″)

Our rating:


Makita 21 Pc. Assorted Metric – best masonry drill bits set for rotary hammers – Aggressive Drilling For Concrete & Masonry – Carbide Tipped Bits

Two sets: 2X (3/16″ x 4-1/2″), 2X (1/4″ x 6-1/4″), 2X (5/16″ x 6-1/4″), 2X (3/8″ x 6-1/4″), and 2X (1/2″ x 6-1/4″) Bits.

Our rating:


Makita's best masonry drill bits perform aggressive drilling in concrete & masonry.

Carbide tipped bit set maximizes carbide surface contact for longer bit life. Special flute design cleares out debris for fast, efficient drilling.

Fits perfectly in both rotary hammer, and in hammer driver drill. The bits start out smoothly and made quick work of making holes. Great product, in all the right often needed sizes.

Silverline SDS Plus best masonry drill bits  & steel bits, 15pcs

Masonry drills: 110 mm (5.5 and 6 mm), 160 mm (5.5 6, 6.5, 7, 8 and 10 mm). Masonry drills: 260 mm (10, 12 and 16 mm). Masonry chisels: 250 mm chisel (20 and 40 mm), 250 mm chisel point and 245 mm gouging chisel Supplied in a sturdy blow-molded case for simple transportation and storage.
Hardened and tempered steels Drills: 5.5, 6 x 110 mm; 5.5, 6, 6.5, 7 x 160 mm; 8, 10 x 160 mm; 10, 12, 16 x 260 mm. Chisels: 1 x wide, 1 x point, 1 x flat and 1 x groove. In sturdy case.

Our rating:


For the money, it's the best masonry drill bits set and for the average user that won't use them that much, you won't be disappointed.

The smaller sizes tend to wander a bit compared with Dewalts which generally drill true and this means that wall plugs do not always fit into drilled holes properly particularly if the wall is friable.

The case serves to keep the pile of bits in more-or-less the same place. You can replace more often used bit sizes with better quality offerings from brand manufacturers.

For the professional users buying more expensive drill is the best option but for 'DIYers' these a
Summary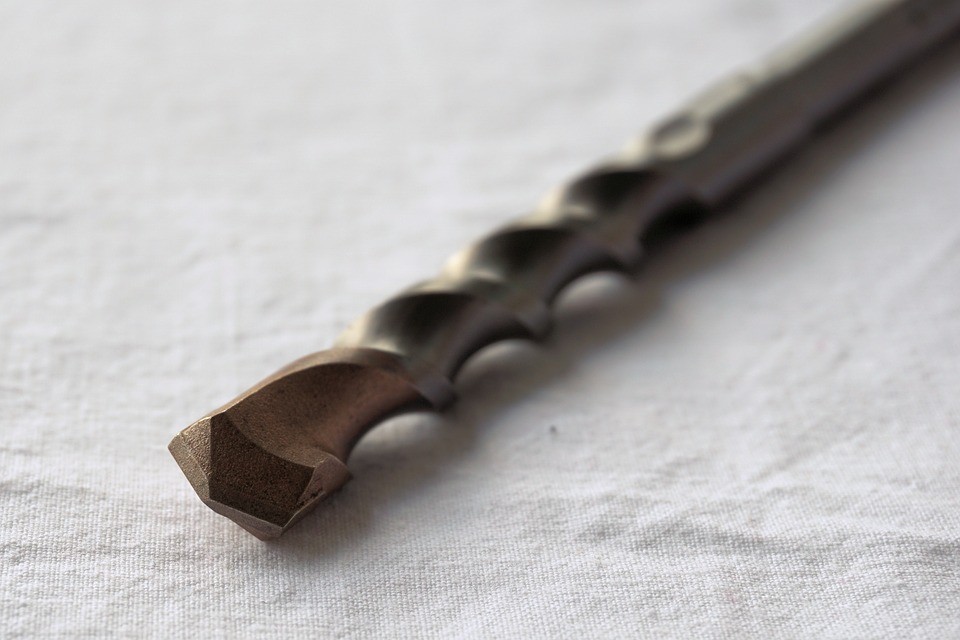 Article Name
Your Guide to Choose the Best Masonry Drill Bits
Description
Fast and effective drilling in tough materials such as concrete, stone, and block requires the use of the best masonry drill bits. The masonry drill bit looks like a twist drill bit, but it additionally has an insert usually made of brazed into the steel tungsten carbide. The insert provides the cutting edges and makes it robust, reliable and long-lasting (wiki).Masonry bits are used with an SDS or hammer drill. The hammering helps to break up the masonry at the drill bit tip. Rotating moves the cutting edges with every hammer blow and carries away the dust. The bits are commonly available in diameters up to 5/8", for larger diameters diamond core bits are more convenient. Masonry bits up to 40" long can be used with hand-portable power tools, and are very effective for installing wiring and plumbing in existing buildings
Author
Publisher Name
Publisher Logo